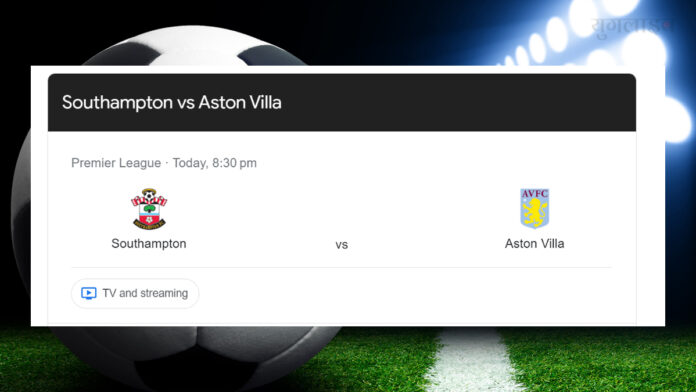 A match between Southampton and Aston Villa, both of whom have experienced a turnaround in their fortunes since changing their managers, will take place at St Mary's stadium. Both teams have been displaying strong performances and indications of progress. The game is expected to be a tightly contested one as both sides aim to maintain their positive trajectory and move up the league standings.
In his last game, Nathan Jones achieved his initial triumph as a Premier League manager as his squad managed to rally and defeat Everton, revitalizing their season. Despite being positioned at the bottom of the standings, the team is only a single point from attaining safety and with three consecutive wins in all competitions, including a victory against Crystal Palace in the FA Cup and an unexpected win against Manchester City in the League Cup quarterfinals, the team has regained confidence in their capability to remain in the league.
Aston Villa has seen a marked improvement in recent weeks, thanks to the guidance of Unai Emery, who assumed the role of manager in November. Under his leadership, the team has won four out of six Premier League games. They recently secured a narrow victory against Leeds. Emery has instilled a sense of organization and discipline in the team, making them a formidable force on the counter attack. Instead of fearing potential relegation, the team is now in contention for a top 10 finish.
Southampton vs Aston Villa: Date, time, where to watch
The contest between Southampton and Aston Villa is set to occur on January 21, 2022, beginning at 10 am ET. It can be streamed live through Peacock Premier. In addition, supporters can also watch live updates on the Peacock TV channel.
Southampton vs Aston Villa Prediction
The current form suggests that Aston Villa has an advantage in the upcoming Premier League match. However, Southampton will have the benefit of playing on their home field